There are lots of ways to connect with us here at the UO Office of Admissions, and the webbed footprint we leave online is just one of them. Ask an admissions question via Facebook or Twitter. Check out videos and photos to learn what life is like on the UO campus here in clean, green Eugene. But most of all, dive into the Duck pond, and stay in touch with the flock!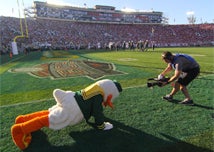 Videos
They say a picture is worth a thousand words. Well, how about a video? These short films will give you a taste for what life is like on the UO campus.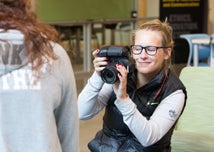 Photos
Picture yourself as a Duck. See photos of life at the UO.