Listen
The breakout single "Call Me a Duck" is the first track On the Rocks has recorded exclusively for the University of Oregon. Fresh from their appearances on the NBC hit The Sing-Off and as viral video superstars, On the Rocks is the UO's premiere a cappella men's singing group. "Call Me a Duck" is an homage to Maino's "All the Above."
Apply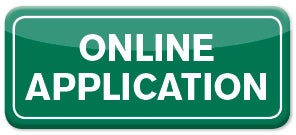 If you're ready to be called a Duck, begin your online application today, or learn about freshman admission requirements. The UO's commitment to academic excellence, opportunities for top scholars, and environmental sustainability draws amazing students and faculty members to the university's 268 academic programs, many of which rank number one in Oregon and among the top 20 in the nation.
And remember—like the song says, your future's open wide with your Ducks at your side.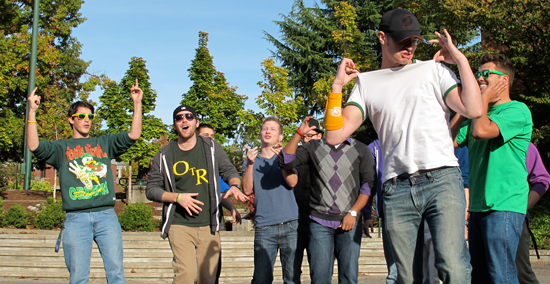 Cast and Crew Credits
On the Rocks
Porsch Anthony
Patrick Bryant
Neil Ghosh
Alex Horwitch
Micah Joyner
David Ozog
Ted Ramsey
Jason Remschel
Jeffrey Rogers
Jonah Seitz
Lucas Snyder
Alar Teose
Production Staff
Creative Director/Producer: 
Aaron Ragan-Fore
Director: 
Michael McDermott
Director of Photography: 
John Waller
Concept/Wrangler: 
Holly Moline Simons
Assistant Directors: 
Christopher Parker
Samuel Abrams
Production Coordinator: 
Jett Nilprabhassorn
Line Producer: 
Tristan Fortsch
Production Staff
Photographers: 
Truman Capps
Dylan Sylwester
Jonna Threlkeld
Matthew Jordan
Brandy Dominguez
Randianne Leyshon
Tristan Fortsch
Production Staff
Prop Master: 
Meghan Cole
Location Sound Manager: 
Kate Burke
Editors: 
Uncage the Soul
Christopher Parker
Max McDermott
Motion Graphics/Colorist: 
Dylan Leeds
Key Grip: 
Truman Capps
Production Assistants
Kate Burke
Brandy Dominguez
Matthew Jordan
Randianne Leyshon
Max McDermott
Rebecca Sprinson
Recorded by
Peter Hollens Productions