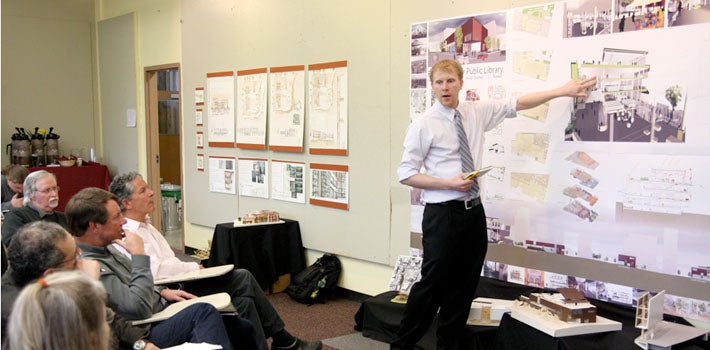 Undergraduate degree: BA or BS
Undergraduate minor

The Department of Planning, Public Policy, and Management offers a minor for students interested in a career in nonprofit administration. The objective of the undergraduate program is to provide you with a broad liberal arts background as well as a sound basis for graduate study in fields such as planning, public policy and management, business, law, journalism, and social welfare. In addition, you will be prepared for positions in a variety of public service agencies and organizations. Through the minor, you can enhance your degree to include preparation for occupations and graduate study in nonprofit administration.
The UO has one of the most comprehensive undergraduate curricula in nonprofit studies in the world. Graduates of the minor program rise rapidly to fill positions in their organizations' ranks.
Sample Courses
Fundraising for Nonprofit Organizations introduces students to fundraising for nonprofit organizations. Topics include annual giving, major gifts, planned giving, and campaigns
Public and Nonprofit Financial Management covers financial management decision and control processes in public agencies and nonprofit organizations. Topics include financial resources (taxes, donations, grant) stewardship, expenditure systems, and capital project analysis
Nonprofit Management explains how to manage nonprofit organizations for superior performance in a humane, responsive, and responsible manner. Also covered are distinctive characteristics of nonprofit organizations
Strategic Planning explores the process of strategic planning for communities, public organizations, and nonprofit agencies
Grant Proposal Writing provides an introduction to the process of preparing grant applications and material for funded research
See more courses in nonprofit administration
Nonprofit Administration
Department of Planning, Public Policy and Management
College of Design