Assistant Professor Ernesto Martínez
Queer Studies Program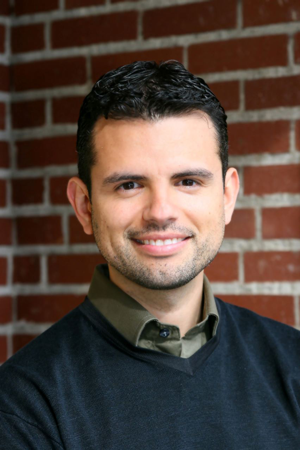 The UO's minor in queer studies didn't start in a department subcommittee or a faculty senate meeting.
"It started with students demanding it," says Assistant Professor Ernesto Martínez. Faculty on the UO campus, many of whom were already teaching courses in the field of gender and sexuality studies, met the demand with enthusiasm, Martínez explains. "The convergence of interests was remarkable. Students wanted to specialize in the study of sexuality, and faculty and staff organized themselves to meet that need."
And what's more, the program is one of very few in the U.S. "Being the flagship university of the state system, the UO leads the way" in this area, Martínez says.
"It's a pretty radical approach," Martínez adds. "Part of the use of the word 'queer' is to retain some of the edge of feelings of discomfort that questions of sexuality cause. Another reason for the use is to register a paradigm shift in method. As part of the minor, we ask students to seriously interrogate the logic of 'normalcy,' as well as to take seriously the lives and perspectives of LGBTQ people. Also, rather than thinking of sexuality as merely a private feature of our lives or simply as a biological force, we interrogate sexuality as a social construction."
Martínez seeks to be equally provocative in his teaching. His queer studies classes incorporate research work in the areas of race and class in an approach that Martínez calls "indispensible intersectional analysis."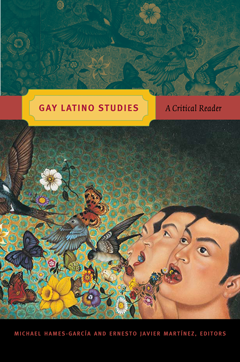 Martínez's own research involves questions of queer identity and experience, particularly as they are represented in the writings and works of queer African Americans, Latinos, and Asian Americans. "I work from the theoretical premise that queer art and culture often offer us new ways of seeing and thinking," he explains. Along with fellow UO faculty member Michael Hames-García, Martínez recently co-edited Gay Latino Studies: A Critical Reader.
Beyond a theoretical framework or an intellectual exercise, Martínez acknowledges that inquiries into queer studies can make a real difference. Many queer studies students find internships in the areas of activism and social justice. 
And perhaps the efforts of Martínez and his fellow faculty members to teach what Martínez calls "critical social literacy" can communicate to all students that they can find a sense of belonging at the UO, and that their opinions and experiences matter.
"We're holding down a space where we can think critically about these issues," he says. "People's lives are at stake."
Text by Aaron Ragan-Fore
Photo courtesy of Ernesto Martínez