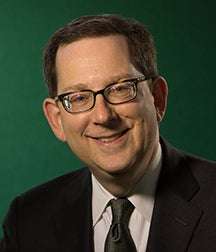 It is a distinct pleasure to welcome you to the University of Oregon. Starting your college career is a momentous time—filled with infinite possibilities. Soon, you will make new friends and meet incredible mentors, explore new ideas and areas of study, and discover the role you can play in reshaping the future.
Our campus is made for students who want to soar. Here, you will belong to a community of curious collaborators deeply driven to learn what makes the world tick. In your years here, you will redefine what it means to be a Duck. That is why incoming freshmen like you are not just our highest achieving freshman class, coming in with a 3.59 GPA average. They are coming in to come out even better, wiser—ready to make their distinct mark on the world.
Like you, I am a new member of the UO community. It is an honor to join you in discovering everything the University of Oregon has to offer and to work alongside you as we create a bold new future—for ourselves and the university. Together we will continue to reach and grow. I can not wait to get started. How about you?
Go Ducks!
Michael H. Schill President, University of Oregon