Carmen Caballero Rubio
Executive Director
Latino Network
Portland, OR
Education:               
Bachelor of Arts, 1998, Political Science (minor in Ethnic Studies), University of Oregon
Since graduating from the UO, Carmen Caballero Rubio has held positions in public relations, worked as policy staff for three elected officials, and has worked on three political campaigns. She's had the opportunity to help shape important public policy, advocate on behalf of important causes, volunteer on boards and commissions, and meet interesting and amazing people from all walks of life.
Currently, Rubio is executive director of the Latino Network, an organization that provides services and advocacy for the education, leadership, and civic engagement of the Latino community in the Portland area.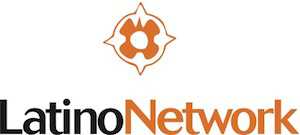 "We value community organizing and engagement as a catalyst for social change," says Rubio, "as well as education and economic development as the road to the advancement of Latino children and families."
Rubio came to this way of thinking while a student at the UO. She was active in student government through the Associated Students of the University of Oregon (ASUO) and Movimiento Estudiantil Chicano de Aztlán (MEChA). She also volunteered for the High School Equivalency Program and worked on political campaigns. 
"At the UO we had the benefit of interesting coursework that also encouraged campus and community involvement," she says. "Both on- and off-campus environments encouraged political activism and advocacy."
During one of her first political science classes, Rubio went from being an undeclared student to a passionate major in political science. "I felt like I was hit on the head with a wake-up stick," she says. Professor Steven Bender was instrumental in opening her eyes about institutional racism, colonialism in the U.S., and neoliberalist policies in Latin America.
Rubio says that her UO professors "inspired my curiosity and my drive to do something locally about inequality, abuse of power, and civic engagement."
"My time at the UO has prepared me to recognize and take on new and interesting challenges in life."
Text by Jennifer Snelling.
Photo courtesy of Carmen Caballero Rubio.