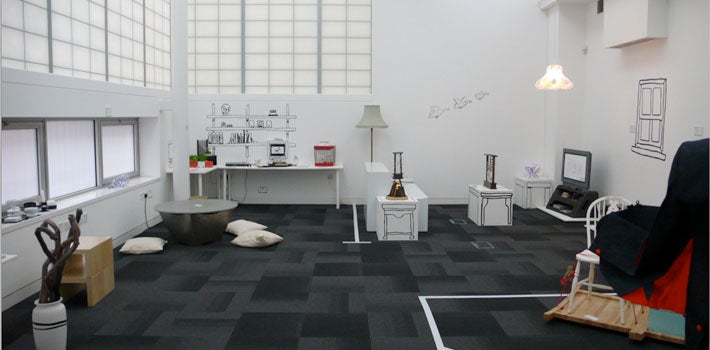 Undergraduate degrees: B.A., B.S., Material and Product Studies B.F.A.
Innovation, Art, and Design
Material and product studies is a major within the Product Design Program offered jointly by the Department of Art and the Department of Architecture's Interior Architecture Program. The Product Design Program provides a thorough grounding in the use, invention, and production of manufactured goods and will be based in the history and practice of interior architecture, visual arts, and design disciplines. The program also engages industry partners who will offer advice, internship locations, and joint projects.
You can pursue a four-year degree, with a unique cross-disciplinary program of courses and studios in art, architecture, interior architecture, cultural anthropology, and business. The four-year degree is designed as an excellent preparation for the advanced bachelor's degree in product design offered in Portland. A fifth-year of study for the B.F.A., based at UO Portland, provides advanced undergraduate students with a full-time, one-year academic program and internship. The internship experience puts students in direct contact with leading design professionals.
To apply for material and product design program, you must complete both the university application for admission and the departmental application (both due January 15). You must also have a portfolio that includes samples of your creative work, a personal essay, letters of recommendation, and academic transcripts that meet the department's own standards of academic excellence.
Product Design Program
School of Architecture and Allied Arts