Tyler Hoffman
Managing Director of Commerce Sales
Google Inc.
Mountain View, California
Education:               
Bachelor of Arts, 1992, Humanities, University of Oregon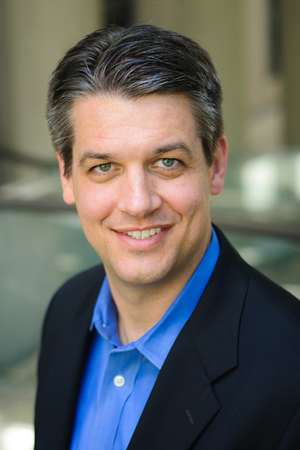 How does a student who majored in humanities and whose academic focus was on the ancient world make the leap to working for Google, PayPal, and eBay? "I like variety, and I love learning," says UO alumnus Tyler Hoffman. "I thought I had come to college to be taught stuff by experts, but my real education at the UO was to learn how to think about theories, to write about and discuss them, and arrive at my own view."
As a result of his education, Hoffman ended up at the leading edge of the dot-com industry. These days he builds and manages sales teams for technology companies in Silicon Valley. 
Seeing the world from a historical perspective allowed Hoffman to recognize that change is often the only constant. "Today's information economy is in constant evolution," he says. "This presents opportunities to provide solutions. As long as the world keeps changing, there will be no shortage of new problems to solve."
 
Hoffman attributes another useful lesson to Professor John Nicols's History of Ancient Rome course. Nicols asked his students to answer a major historical question—in only two pages. Entire books have been written on such topics, of course, and the students felt overwhelmed. 
With a smile, Hoffman says, Nicols spun an anecdote for his students. "Ten years from now you will be working in San Francisco and for a big accounting company," he began."On a summer evening the president of Bank of America will invite you to his penthouse on Nob Hill. And as the sun sets to the west and the fog rolls in under the Golden Gate Bridge, A.P. Giannini will put a martini in your hand, and will explain to you that your task tomorrow is to review all the records of the company and to provide him with a two page analysis of the state of the company. As you raise your martini to your lips, you will murmur a silent prayer of thanks that you had Nicols's course and are prepared for this moment."
That dry-witted lesson still serves Hoffman today. "Writing clearly, concisely, and forcefully is one of the most valuable skills you can learn," he says.
Hoffman values his UO experience so much that he contributes annually to the Tyler and Sharon Hoffman Prize. The prize is used to support an undergraduate research assistant working on the Mapping History Project, which provides animated and interactive representations of historical problems.
"I loved my experience at the UO, and I contribute in order to help today's students have a similar opportunity," he says. "In addition to meeting my future wife at the UO, I also formed some of my deepest lifelong friendships."
Text by Jennifer Snelling.
Photo by Cory Schoolland.